Gwendolyn ("Wendy") Borglum is an award-winning artist
and pianist, a published travel writer and photographer, the mother of three  children, and much more. She enjoys art as a journey
–experimenting with different techniques and exploring many
media. Within a notable range, she strives to create work that is
contemporary yet timeless; personal yet universal;
characterized by an elegance of design, and, at times,
haunting ambiguity.
---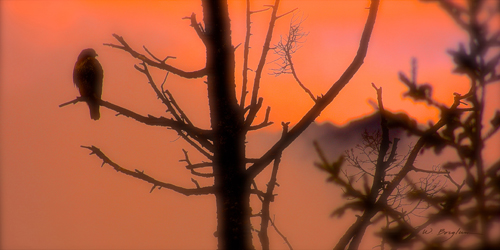 The Magic Hour, photograph
---
Wendy holds degrees in Studio Arts and the History of Art and
Architecture (double major, highest honours), as well as English (high honours).  She began her university studies as a piano major though–competing for and winning a full four-year music performance scholarship in her first year.  In photography and water media she is completely self taught.  She draws upon her diverse creative background to inform and enrich every artistic decision.  To date, her work has been included in over thirty juried regional and national exhibitions in Canada and the United States, in gallery, art institute, and museum settings.
She has lived in Calgary, Alberta for nineteen years,
and part-time in the Columbia valley of British Columbia
for fifteen.  She is a dual citizen of Canada and the US.
She currently sells work privately, through the Leighton Art Centre Gallery in Calgary, select local businesses, and through juried shows.